Professional Carpet Cleaning in Elgin
P2S Elgin Carpet Cleaning offers carpet cleaning services in Elgin and surrounding towns. Our professional carpet-cleaning technicians can handle the toughest stains and dirt on your carpet or rug. We make every carpet looking clean, fresh, and revitalized.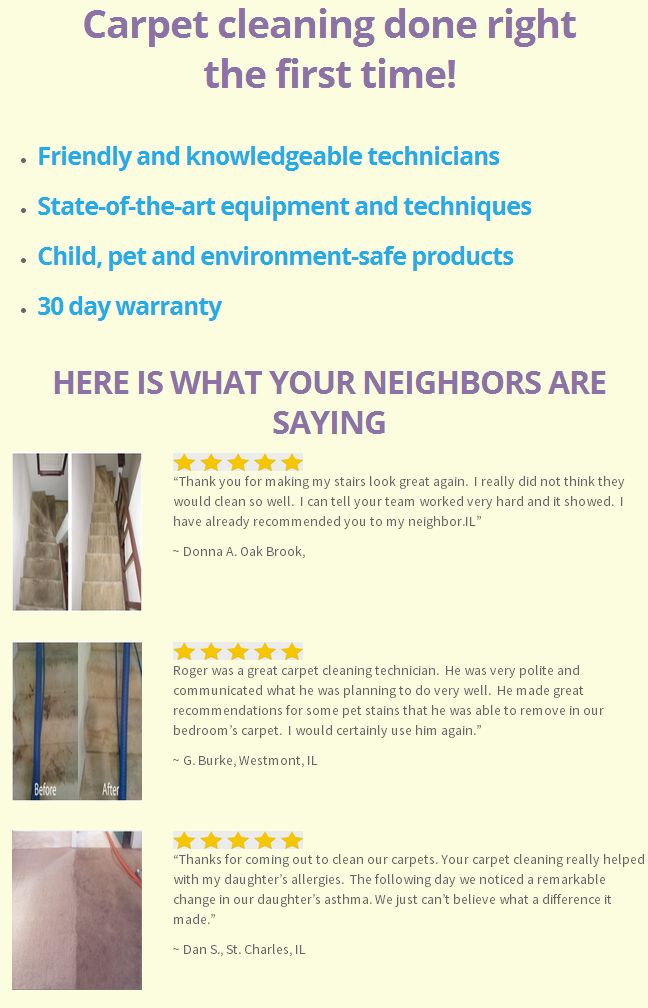 Knowledgeable Carpet Cleaners
P2S Elgin Carpet Cleaning is proud of its team of friendly, courteous, and knowledgeable technicians. Each of our carpet cleaners is trained professionally. They are all paid not by commission, so they always think of what is best for you.
State-of-the-Art Carpet Cleaning Systems
Our business uses powerful truck-mounted and portable extraction units to make sure we deliver top-notch service to our customers in Elgin.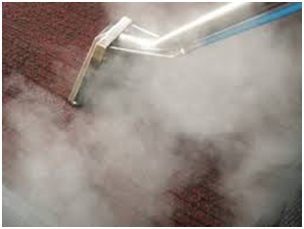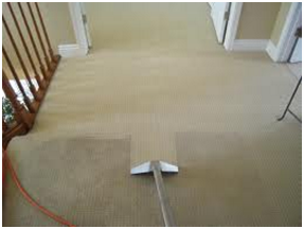 Safe Cleaning Products
Our carpet cleaning business prioritizes your health. This is the reason why we use safe cleaning products when we perform carpet cleaning in your home. We use child and pet safe products that won't put your health at risk. We make sure that our products are non-toxic and the residue is rinsed away to make your carpet safe for your children and pet.
Got Questions for Us?
If you want to know more about our carpet cleaning service, you can talk to one of our representative today. We will be glad to serve you today!
Our 8-Step Deluxe Package Deep Carpet Cleaning Process is everything you need for your carpet to look like it was just bought. We have certified professionals and health-safe products, and we will do everything to satisfy your carpet needs.
| | |
| --- | --- |
| | 1. First of our 8 steps is inspecting the area that needs to be cleaned. It is performed by our certified specialists. |
| | 2. Before cleaning, we will remove every stain, dirt and spot that can be removed from your carpet. After that it's time for pre-treating your areas. |
| | 3. Next thing we do is pre-spraying the whole carpet with our protein enzyme, that will break up oil and dirt. After that, we prceed on  moving all the light furniture that is in our way, and prepare everything for cleaning. |
| | 4. Then we deep scrub your carpet. We do it with our power scrubber. After scrubbing your carpet will feel fluffy and soft. |
| | 5. Hot water rinsing is the next step in our package. We spray hot water, and then immediately suck it to out, into a holding tank. Hot water takes away dirt with it, and we empty the dirt outside your house. |
| | 6. Everything is done, we only need to apply carpet protector, so your carpet stays clean for a long time. |
| | 7. In the end we brush your carpet to make it shiny and brand new looking. |
| | 8. We will walk you through all areas and make sure that you are 100% satisfied! |
We at P2S Elgin Carpet Cleaning have all of the carpet services that you may need, from  Pet Stain & Odor Removal, to Water Damage Repair, it doesn't matter to us what problem you have, we have you covered. We have only certified technicians with over 50 years in work combined that are at your service.
If you call us at P2S Elgin Carpet Cleaning, you can expect only certified specialists your service. Our testimonials are always available for you on our website, so you can make sure we take good care of our customers.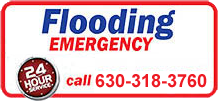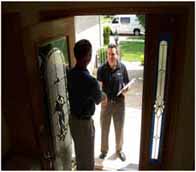 Hello! I want to thank you for taking time to learn more about me and my company. My name is David Gang. My family and I have lived in Illinois our whole lives. A little over 25 years ago I started this family company with my dad and one of my college buddies. I am very proud to have grown Phase 2 Services from one technician and one truck into a company that now includes a large group of wonderfully kind and knowledgeable professionals. In 2008, I lost my dad to cancer, but I believe he would be proud of where the company is today. As the saying goes, "if you love what you do you'll never work a day in your life". Who would have thought this would be my passion. Nobody likes dirt and grime and I am no exception. Every service that we provide, I, myself, have performed countless times. I am directly involved in the training of every one of my technicians and I assure you they share my feelings. Thanks again for taking the time to learn more about me, Dave
Clients Served