Testimonials from P2S Elgin Carpet Cleaning' Customers
We value each testimonial you make about our service in Elgin! If you want to leave a testimonial, please use our contact form. Below are testimonials of some of our customers.
"Your company arrived fast and quickly serviced our property. I thought the work would take weeks to resolve. You turned the projects around in just a few days."
~ Linda Thornburg, Property Manager, Park Tower Apts.
"My 2 bedroom condominium needed a top-to-bottom paint, carpet cleaning and detailed house cleaning right away. You started the project on time and finished on budget. My place looks new! Thanks again!"
~ K. Burrell, Plaza 440, Chicago, IL
"We had a fire on our 3rd floor and you responded quickly without hassle. You were able to meet the special needs of our elderly residents, getting them back to normal very quickly."
~ J. Wnek, Regional Facilities and Maintenance Director, Senior Suites,
A Senior Lifestyle Corporation
"This is the second time we have needed your services. The first time we had over 20 units flooded and you came to our rescue in the middle of the night. The second time we were again pleased with how quickly and thoroughly your company remedied the flood and how kind your technicians were. Thanks again."
~ Nina Plant, Century Tower Condo Assn.
"Our ballroom, foyer, hallways and units needed to be done right away. Your quick response with experienced technicians worked very well with our staff. The projects are always done on time and on budget."
~ M. Ramos, Director Marriott Hotels
"Impossible stains, cigarette burns and more. You continue to amaze me on how you can turn a carpet around that I thought had to go. You saved me the replacement cost. I have saved thousand of dollars."
~ B. Granger, Director of Maintenance, Arbors of Brookdale,
Naperville, IL
"I am writing to thank you for the amazing work your company performed. My iron had dropped onto my family room floor, burning a hole in the carpet. My sister had used your services in the past to clean her furniture and carpets. She forwarded your information to me showing that your company is able to patch holes in carpets. I figured it was worth a try rather than having to buy new carpeting. I was truly amazed that you were able to patch the hole so that the burned spot is practically invisible. Thank you so much."
~ Linda Kingsley
"I must thank you for the work you performed in my home about 2 months ago. My daughter spilled Kool-Aid and nail polish remover on our living room carpet all on the same day! I called your firm and your men were in my home within the next few days. They were able to remove all of the stains and then cleaned my carpet. I honestly never thought it would come so clean. I will be calling you for my future cleaning needs. Thanks again."
~ Connie Sartoro
"My maid service accidentally stained my carpet with some cleaning chemicals that left several bleached spots on it. I was sure it was ruined until I saw the pictures in your brochure showing that your firm could remove those spots. I thought those pictures were too good to be true but found out that they were absolutely true. The stains were 100% removed. I don't generally take the time to write a thank you note for service work. In this case, however, I was so happy that my carpet was saved that I wanted to let you know how much I appreciated your services. Your excellent and caring service men arrived looking very professional in their uniforms and they took their time to answer my questions. As your brochure says, We're people who care, it's true, you really do care. Thank you."
~ Helena Berg
I had to write you to tell you what a pleasure it was to work with you. In a time where you hope to get any response from a business, I was blown away by your company. First, you got me an estimate when I requested it. Your price was incredibly reasonable and you kept in touch with me throughout the process. Then when we saw the end result, your hot water method was the best job we have ever seen. Thank you for your attention, your professionalism and the high quality of your work!"
~ Ligia Florescu, Senior Portfolio Manager
Michigan Ave Tower II, 1400 S Michigan Ave, Chicago , IL
Being in Management most of my working life, along with holding customer service training for our staff, I feel I know the value of good Customer Service. It was a pleasure working with you and having someone that gave me a great job at a fair price on cleaning our tile and grout. The high heat and pressure used by your truck-mounted units really made the difference. Thank you for a job well done.
~ Gary Seiden, Manager of Golf Operations
Rob Roy Golf Course, River Trails Park District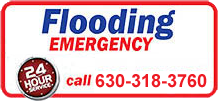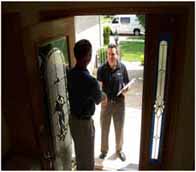 Hello! I want to thank you for taking time to learn more about me and my company. My name is David Gang. My family and I have lived in Illinois our whole lives. A little over 25 years ago I started this family company with my dad and one of my college buddies. I am very proud to have grown Phase 2 Services from one technician and one truck into a company that now includes a large group of wonderfully kind and knowledgeable professionals. In 2008, I lost my dad to cancer, but I believe he would be proud of where the company is today. As the saying goes, "if you love what you do you'll never work a day in your life". Who would have thought this would be my passion. Nobody likes dirt and grime and I am no exception. Every service that we provide, I, myself, have performed countless times. I am directly involved in the training of every one of my technicians and I assure you they share my feelings. Thanks again for taking the time to learn more about me, Dave
Clients Served