Services We Offer
Phase 2 Services offers the following services to residential areas in Oak Brook and the rest of Northern Illinois:
Carpet Cleaning
Our technicians can handle any carpet cleaning job using quality equipment and cleaning method like steam cleaning. We remove bacteria and neutralize any pollutant on your carpet using our powerful and effective trio of steam, cleaning, and suction. We result of our work is a clean and sanitized carpet that look new and fresh for your family!
Tile and Grout Cleaning
We carefully maintain and clean tiles and grout using the best and safest method. Our certified cleaning technicians can  get the job done quickly and professionally. With Phase 2 Services, we can make your tles look colorful and decorative once more!
Upholstery Cleaning
We do upholstery cleaning like no other cleaning service provider can! Using the right cleaning agents and techniques, our technicians can remove that annoying dirt and stains in your upholstery. Phase 2 Services know how to bring back the color and lie of your upholstered furniture!
Water Damage
Water damage restoration is not only removing water from damaged areas, it is about repairing and restoring your home, the items affected by water, and your sense of wellness. Using the latest technology, equipment, and knowledge, we can preserve and restore your home!
Pressure Washing
We take pride in offering pressure washing and cleaning service for your exterior property, wood and deck restoration, and graffiti removal. We provide a wide range of services for residential areas. We can give a refreshing facelift for your property with our pressing washing service in spring and fall. We can handle any exterior surface like brick, vinyl, and wood.
Stain Removal and Pet Odor Treatment
Has your favorite pet left a stain in your once-lovely carpet or upholstered furniture? Is there an accompanying pet stain odor? Call us to do the stain and odor removal! Our pet stain removal and odor treatment experts can solve the problem caused by your pet using the right method and cleaning solution. At the end of our service, you can again feel proud and invite your guests to come to your home!
Carpet Repairs
If there is wrinkle and buckle in your carpet, it is time to call our carpet repair specialist! Our trained carpet technicians make use of the highest standard tools and techniques to restretch and reseam your carpet. This way you can have a hazard-free carpet that can last much longer!
For more information on our prices or our weekly specials, contact Phase 2 Services at 630-458-0559 today!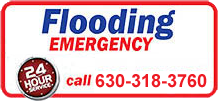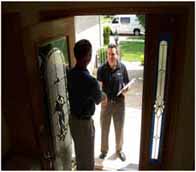 Hello! I want to thank you for taking time to learn more about me and my company. My name is David Gang. My family and I have lived in Illinois our whole lives. A little over 25 years ago I started this family company with my dad and one of my college buddies. I am very proud to have grown Phase 2 Services from one technician and one truck into a company that now includes a large group of wonderfully kind and knowledgeable professionals. In 2008, I lost my dad to cancer, but I believe he would be proud of where the company is today. As the saying goes, "if you love what you do you'll never work a day in your life". Who would have thought this would be my passion. Nobody likes dirt and grime and I am no exception. Every service that we provide, I, myself, have performed countless times. I am directly involved in the training of every one of my technicians and I assure you they share my feelings. Thanks again for taking the time to learn more about me, Dave
Clients Served