Dirty and stained grout problem? We have the solution!
We spare you of spending your weekends on your hands and knees
We use industrial high heat machines that melts years of grime away.

We seal grout effectively to make it clean
HERE IS WHAT YOUR NEIGHBORS ARE SAYING

"I had my bathroom floor and wall tile cleaned by yourguys. The work is excellent! The place is 30 years old and I am pretty sure it looks better now than when I bought it!"
~ Tom P., Darien, IL

"Two workers arrived as scheduled and were very courteous. They worked hard and did a great job of cleaning and restoring our ceramic tile. Most areas look like new!"
~ D. Jones, West Chicago, IL

"You did an amazingjob! The bath tile looks terrific! We appreciate your guys taking their time to do it right. Thank you for your hard work!"
~ Susan E., Orland Park, IL
Tile and Grout Cleaning in Elgin
P2S Elgin Carpet Cleaning is serving both residential and commercial customers in Elgin and surrounding towns and cities for their tile and grout cleaning needs. We know the value of tile and grout cleaning because it makes your home look fresh and clean. We can make your tile and grout last longer through our effective cleaning system.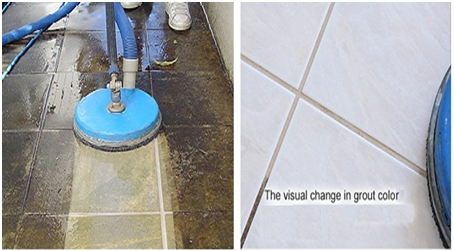 The Importance of Professional Tile and Grout Cleaning
While you can do the job of cleaning your tile and grout using household supplies, you still need professional cleaning to clean areas that are hard to reach. The grout should be well maintained to keep the entire flooring clean and safe. If the grout is not clean, things like dirt will pile up in it, ruining the entire flooring. If this happens, then you should replace the entire floor. You can avoid spending money on new floor replacement by calling us to do professional tile and grout cleaning.
Our Cleaning Process
We have the right solution to every tile and grout-cleaning problem! Using our Turbo Tile Cleaning System, we can give you top-notch service. This system makes use of high pressure, ultra-high temperature water to wash away soil and dirt. We avoid splashing or puddling by using our powerful vacuum system while we do the cleaning. The end result is fresh and clean-looking grout.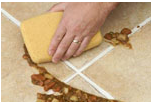 With our cleaning process, you will be amazed at the day and night difference we can make for your tile and grout. We do not only do tile and grout cleaning, we also do professional grade sealing to keep the tile and grout look clean for many more years to come.
We apply sealer to complete our process. This is an important step in proper maintenance of tile and stone. This is also a good way to minimize deterioration that usually happens to any surface over time.
Our professional tile and grout cleaners can also clean your garage floors!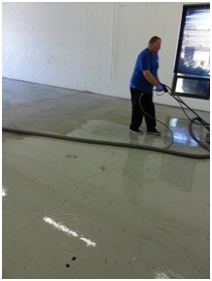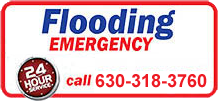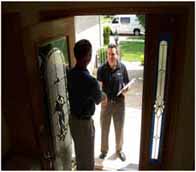 Hello! I want to thank you for taking time to learn more about me and my company. My name is David Gang. My family and I have lived in Illinois our whole lives. A little over 25 years ago I started this family company with my dad and one of my college buddies. I am very proud to have grown Phase 2 Services from one technician and one truck into a company that now includes a large group of wonderfully kind and knowledgeable professionals. In 2008, I lost my dad to cancer, but I believe he would be proud of where the company is today. As the saying goes, "if you love what you do you'll never work a day in your life". Who would have thought this would be my passion. Nobody likes dirt and grime and I am no exception. Every service that we provide, I, myself, have performed countless times. I am directly involved in the training of every one of my technicians and I assure you they share my feelings. Thanks again for taking the time to learn more about me, Dave
Clients Served